Welcome to the St. Ansgar Community School District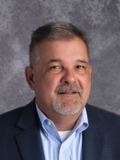 The St. Ansgar school district serves 650 students PK-12 grades and has 103 full and part time staff members. Our size offers the best of both worlds – small enough to foster close relationships, and large enough to offer a wide variety of curricular choices. At St. Ansgar, our team of professional educators is committed to offering a challenging, relevant curriculum using research-based instructional techniques proven to increase student achievement.
Our school district serves the communities of St. Ansgar, Carpenter, Stacyville, and Grafton; these communities take great pride in the education of their students. The district is located in Northwestern Mitchell County and Eastern Worth County and covers approximately 229 square miles of land. For more information regarding the school district, you may click on the following link schooldigger.com.
While we encourage all of our students to be involved in as many activities as possible, our primary focus remains the academic success of our students. Studies show that a rigorous course of study (3 years of math, science, social studies, and 4 years of English in high school) is directly related to higher probabilities of success in the workplace and post-secondary education. With graduation rates of 99%, St. Ansgar Community School District is committed to preparing graduates who are well prepared to expand their abilities at institutions of higher education, or in today's technologically advanced workplace.
Michael R. Crozier, St. Ansgar Community Schools Superintendent